Has this election season challenged your serenity? Feeling like you need an energetic reboot?
Join us on November 8th at 7pm for Meditation and a cleansing devotional practice dedicated to Padmasambhava.
This has been a tense election year for our country. Let's do something positive and unexpected instead of pacing in front of our TV's! A Puja is a devotional practice which stems back to the ancient times of the Buddha when wandering forest monks would gather under the full moon to practice together.
During this particular Puja, we will focus on Padmasambhava, the great Sage who brought Buddhism to Tibet from India. He is revered as the founder of the Nyingma school of Tibetan Buddhism and is thought to be a powerful conduit for Transformation.
 Note the clarity of Padmasambhava's piercing gaze! Sitting in a posture of royal ease and wearing a wrathful grin, he subdues our demons with his right hand and holds a skull cup of amrit nectar in his left. His staff, or khatvanga, reminds us of the power of transformation, and the vulture feather in his cap symbolizes the bird who flies the highest.
Doors open and 6:45pm and will be locked at 7:00pm. We will begin with a short meditation, then break for a brief tea and chat session after which we will begin the Sevenfold Puja. Join the Meetup Event by clicking here!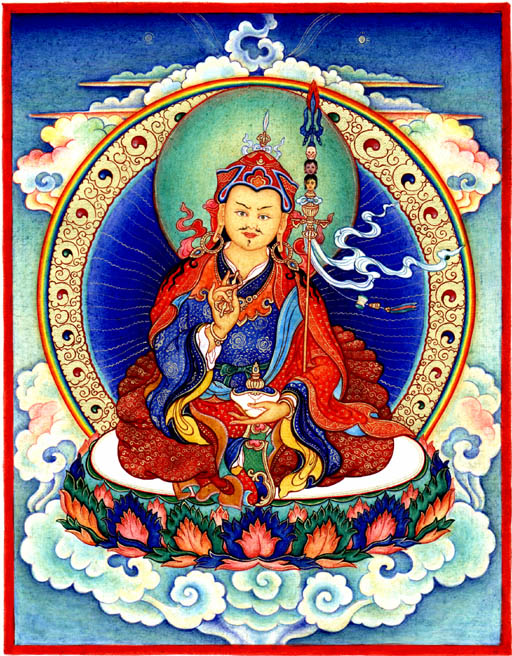 My father is wisdom and my mother is voidness.
My country is the country of Dharma.
I am of no caste and no creed.
I am sustained by perplexity; and I am here to destroy lust, anger and sloth.
-Guru Padmasambhava